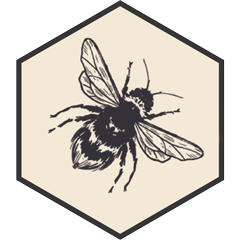 BeeNatural Wraps
Handmade Beeswax Food Wraps
WRAP - WASH - REUSE
We began with a conversation about how we can all make a positive impact by reducing our plastic use. This led us to the idea of handcrafting beeswax wraps to tackle the problem of single-use plastic in our homes and businesses, and that's how BeeNatural Wraps was born (plus a love for bees!).
Handmade in East Yorkshire

Our beeswax wraps are all handmade in our home in Yorkshire using locally sourced, sustainable beeswax.

100% Plastic Free

Handmade with just 4 natural ingredients, our beeswax wraps are biodegradable, compostable and planet friendly.

Reusable

Simply wipe down the side that was protecting your food with warm soapy water, leave to air dry and it's ready to use again.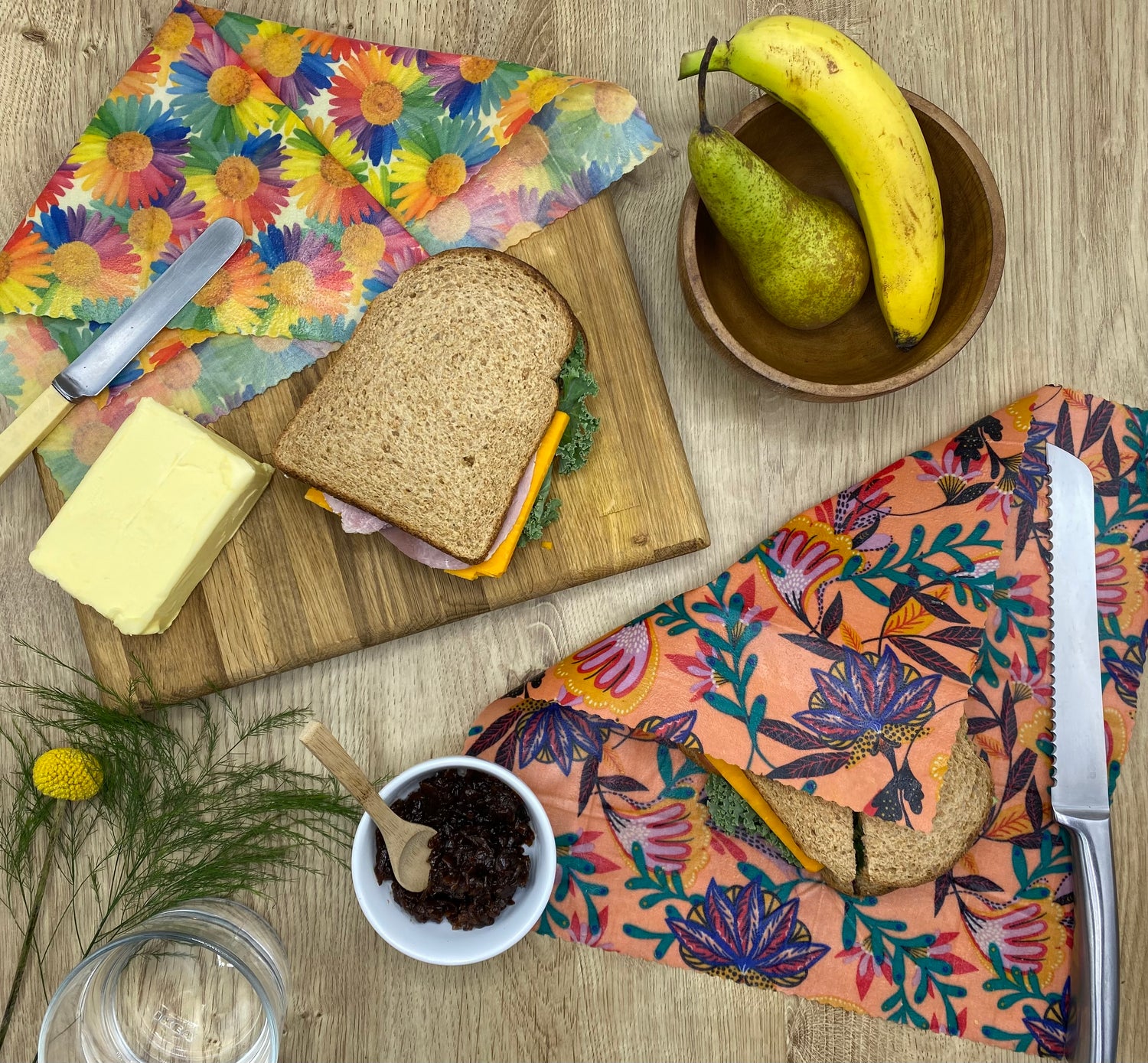 Help your food stay fresher for longer
Our wraps are a better alternative to single-use plastics such as cling film, sandwich bags and freezer bags.
Beeswax acts as a natural barrier to help your food stay fresher for longer, plus allowing it to breath which prevents your food from sweating.
All of our wax wraps are handmade using only sustainable beeswax from our local beekeepers, OEKO‑TEX® 100% cotton, pine resin (plant resin) and jojoba oil.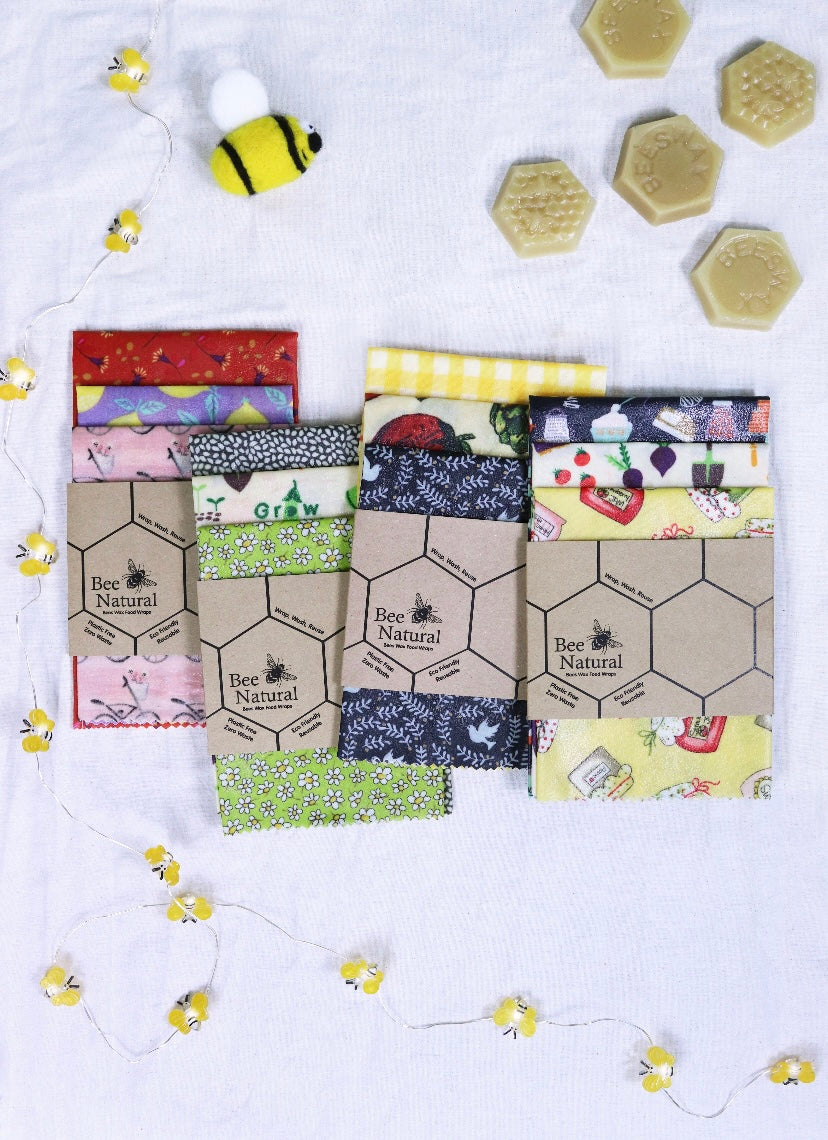 Designs, Sizes and Variations
Can't choose which design? We have dozens of different patterns which make for a nice surprise when you order a variety pack of our beeswax wraps.
Or, if you're looking for something specific, we can help there too. Whether its bees, wildlife or flowers, we'll have the perfect pattern for you!
Contact Us
Hate wasting fruit and vegetables?

Storing your half used fruit or veg with our wraps will preserve them for the next receipe

Wrapping a fresh loaf of bread to help it stay fresher for longer or even baking and proving your own

Cheese will never stay fresher anywhere else other than a BeeNatural wax Wrap. It prevents sweating and corners going crusty which reduces food waste!

Do you take a sandwich to work or out for the day?

Our wax wraps are the perfect alternative to keep your sandwich fresh and tasty